Looking for Best Refrigerator Repair Service in Nashik? Check here,  you will get list best refrigerator repair service in Nashik.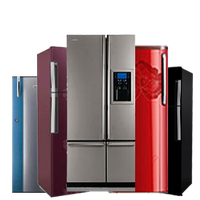 Refrigerator Repair Service in Nashik
Your Refrigerator Repair Service is just a call away…
JDSIN Repair Services – Mob No 7020757104
Common Refrigerator Problem
You refrigerator may face some problem and you may need to repair it. Following is the list of some common problem of Refrigerator.
Water Leaking on the floor from refrigerator
Freezer is not getting proper cold
Noising from the refrigerator
Fresh Food compartment is warming up
There is Frost on ice dispenser
Water Dispenser is not working
Unable to set or adjust temperature
Refrigerator light is not working
Refrigerator is not working at all
Other than these problems you may face some other problem also. You should repair refrigerator to function it properly.
Book Service Online Click Here
Looking for other services?
Refrigerator Repair Service
Washing Machine Repair Service
AC Repair  Service
Microwave Oven Repair Service
LED TV Repair Service
Water Purifier Repair Service
Gas Geyser Repair Service
Electric Geyser Repair Service
Computer Repair Service